We have used MD Construction for 2 major room renovations and some minor repair/replacement work over the last 3 years and we have found Mark to be very diligent in giving us exactly what we wanted. We particularly appreciate that Mark has always been "on time and on budget." We periodically disagree about some element or concept (e.g., color, carpet, etc.), but Mark always provides a constructive discussion about the merits or pitfalls of said element or concept — and he genuinely listens to what we are asking for — we have yet to have a situation where this process did not provide a much better than expected result. We sincerely appreciate Mark's willingness to work with us on small details as well as large-scale features.
In our renovations, repairs, and replacements we required absolute top-quality materials, fixtures, etc. — and when we stressed our requirements to Mark, he always pointed out, "my job is to give you want you want." But Mark does more than that — in our projects he ensured that the details were perfect and the process of making certain we were happy, he made repeated trips to go over specific features and details.
We would also note that Mark is extremely responsive — you will get a response immediately to any e-mail or voice mail, and Mark would follow-up on urgent details as if we were family. That is not something you pay for, but with Mark, that is something you get.
Tom and Jenny Blasingame
---
Thanks Mark for a job well done. Please pass on our thanks to your crew. They are bloody good at their work, and good to have around.
We have no hesitation in recommending your company to our friends and family.
All the best.
Kind regards,
Grant & Ronda Rowlands
---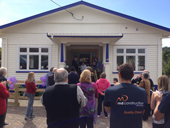 The Papermill Charitable Trust engaged MD construction to renovate an 80 year old villa into a purpose built retail and paper art manufacturing centre that provided a safe environment for people with special needs. It is a testament to Mark Dobbs and his team that the project was completed on time and to the highest standard possible. It cannot have been easy to deal with a board as a client with a budget reliant on donations and grants. The standard of work is fantastic and the project oversight by Mark was of immense value. The open communication and willingness to provide solutions along the way was wonderful. MD construction has provided the Papermill with a facility it can be very proud of. I have no hesitation in recommending MD Construction, awesome to work with.
Kathryn Darroch – Vice chairman, The Papermill
---
md construction have completed a number of projects for us. These included renovating our three bathrooms and our kitchen. Mark and his team were a pleasure to work with. They were always helpful with suggestions and willing to go the extra mile to satisfy our requests. Their workmanship is first class and we have no hesitation in recommending Mark and his team as professional trades people.
Dan and Mary Johnston
---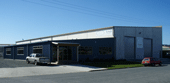 I have employed Mark Dobbs as a builder on numerous occasions during the last fifteen years. This has involved several commercial buildings, some for alterations as well as a new 1,500 m2 factory. I have also employed him for an extension and refurbishments to our own residence.
Mark's workmanship has always been of the highest standard. Some of his sub-contractors say he is fussy, but to me this is the ultimate compliment. In this regard his organisational skills are exceptional.
Mark is very easy to deal with and nothing is too much trouble. He is open and clear about the details of his work so that any queries or problems can be dealt with at an early stage.
Whenever I have received an estimate it has been very realistic and more often than not the final price has been less. I am so confident in Mark's honesty and reliability that I now only work on a charge up basis because that has been the most cost effective.
The measure of my confidence in Mark is that I have never used another builder in all this time. As well as the highest quality work, he is able to complete jobs in a very timely manner. My latest project, a 320 m2 factory extension which has only just been completed, surprised everyone with the speed at which it was completed.
I have no hesitation in recommending md construction as a top company.
Colin Edwards – Parua Cemetery Road – Whangarei
---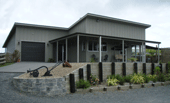 md construction built our dream retirement home and we can only describe him and his
team as enthusiastic, passionate, accurate and awesome to deal with.
We are so proud of our new home.
Pam & George
---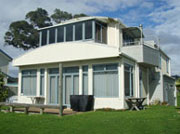 In our association with Mark Dobbs builder over a period of 11 years, of building/renovating our homes and businesses, at various times, we have always found quality workmanship, excellent personal service with helpful ideas, a pleasant courteous manner in all dealings, and a willingness to 'go the extra mile'.
We recommend him with confidence, as a builder of high standards.
Building projects for Don and Alison Sargent by md construction, from 1997 to 2008:
1997 – Complete renovation of premises for an Optometry practice.
1998 – Feb to Dec Sargent's Pharmacy premises street level complete refurbishment of building and enlargement of Pharmacy. Seismic strengthening of part of building to Council requirements.
1998 – June – Nov Building of new Beach House at Oakura.
2000 – Removal of cantilevered deck and replacing doors with windows, at 57 Whau Valley Road.
2001 – Building of framework support for 3 large verandah deck curtains, at 57 Whau Valley Road.
2002 – Alterations at beach house, by walling in and roofing over a deck.
2003 – Complete demolition and clearing of site, of old house on front section at Oakura.
2006 – Gutting interior and refurbishment of part of the basement area of Sargents Building.
2006 – Insurance repair to bedroom ceiling with water damage at Oakura beach house after storm.
2007 – Completion of Seismic strengthening at Sargent's Bank Street building.
2008 – Demolishing and removing damaged fixtures and cleaning up rubbish left behind by departing tenant from Sargents Building.
Don and Alison Sargent
---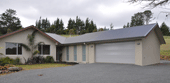 In 2008 we asked the MD Construction team to re-model our four year old, four bedroom home. With a growing family we needed more play space for the kids and peace zones for the parents. They converted our internal double garage into a family room and extended the outline of the house to include a new attached garage. The place now looks like it was always meant to be that way. We found the MD guys really pleasant to have around; always cheerful, helpful and considerate of our property and privacy. They really valued a tidy workplace too!
Mark Dobbs was particularly helpful. We asked for his input right from initial concept discussions and he suggested really functional ideas that were included in the final design. Mark managed the entire building process for us, which was completed within budget and ahead of schedule. His communication standards are excellent and he holds himself to high standards of quality work. There were no complications with sub-contractors either, if they don't meet his standards, they don't get asked to work with him again. There was only one small detail that needed resolving after construction; when we rang Mark about it, he organised for it to be rectified immediately. We can't recommend MD Construction highly enough.
Craig & Rachael Robertson – Maunu
---
MD Construction (Mark Dobbs Construction) completed building of our new home in 2008. Since then they have also carried out repairs and maintenance to a number of farm buildings and cottages.
We have been very pleased with all aspects of their work. The quality always high and carried out efficiently and on time. They have turned up when we have needed them including to repair storm damage and have found them professional and easy to get on with. Communication, along with offering fair value to customers, is crucial in any building project and these are their strong points.
We would be pleased to recommend MD Construction.
Ken & Mary Finlayson
---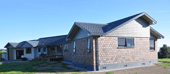 We employed md construction to build extensions to our 13 year old home. We originally had a 3bedroom, office and open plan kitchen/living area house with double garage. Mark's team were able to extend our house by 100sq metres, adding on another master bedroom & lounge, and a boatshed. Although there was some – as expected – disruption to our household, mainly the kitchen being ripped out, Mark's team kept the cooking facilities operational for as long as possible. Maybe something to do with the muffins that kept turning up for morning tea every day.
Dan, Simon & Ali are an awesome team, and a pleasure to have working here. Mark is very approachable, helpful and easy to discuss matters with. No change of plan was too much trouble for Mark & his team. Dan was the foreman for our job and he never hesitated to answer queries or to come up with 'plan b'.

Mark & Dan both came up with suggestions and helpful hints as we progressed that were greatly appreciated by us and most were taken on board and carried out to their ideas with our consent.
Mark's team of sub-contractors, sparkies, plumbers, roofers, painters, brickies are an awesome bunch, and if any problems arose we spoke with Mark or Dan and a solution was swift in occurring.
We are extremely pleased with the extensions to our house, and have had many compliments on the finished project. This is a credit to Mark's workmanship and his team.
We wouldn't hesitate to recommend him.
MaryAnn & Athol Cave
---
I first met Mark in spring 2014. I had purchased a piece of land in Maunu, Whangarei, and together with family members was admiring this property. Mark casually sauntered across the road and introduced himself. From that first handshake, I immediately thought that here is someone I can trust. I got the impression of a man who takes pride in his trade. Mark was hired.
During the construction of our new house, Mark confirmed this original opinion. His work was extremely neat and of a very high standard. The site was tidy. He listened to 'my wants'. He gave constructive advice. The building timetable operated like clockwork. The subcontractors and recommended trades were of a high calibre. I was impressed.
I am honoured to have Mark build our new house. I offer the highest recommendation.
Anne Rosandich
---
Just wanted to write and say a big Thank you to you and your team for a great job!
As you know, being told that you had to rebuild your house was a very difficult and emotional time and extremely stressful. However you made the experience more than bearable. Thank you for your advice and experience during our re-build, it was invaluable. Also a special thank you to your small but dedicated team who were always professional and proficient and to the contractors you employed who had to re-build the house around us. The communication with you was key to us and you were always available (day and night!) to answer our queries or concerns. We now have a wonderful new house that's better than we could have imagined at the beginning of this process.
So rest assured we have no hesitation in recommending you for any building work to our friends and colleagues…in fact we already have.
Thanks again.
Sally & Terry Leftley.
---